Hirsch Tasting at The Modern June 2018
---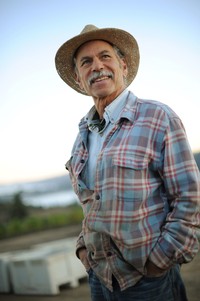 A private Hirsch wine tasting at The Modern in New York on Sunday, June 10, 2018. My father David Hirsch will join Juliana and I to host this special event.
We'll begin with a casual, walk-around wine tasting overlooking the glorious Abby Aldrich Rockefeller Sculpture Garden. We'll be showing a selection of our top wines including a special vertical, paired with passed canapés from The Modern's acclaimed chef Abram Bissell. There will also be a short presentation by David, who will share his stories of the vines and wines.
During the tasting guests will also be given a behind the scenes tour of the celebrated kitchen at The Modern. From this exclusive view, guests can take in the buzzing activity of this world-class kitchen while they prepare our delectable pairings.
The tasting is from 1 to 3pm, and tickets are $115 per person. Space is limited. Please note that due to the nature of this event, tickets are charged upon confirmation and are non-refundable.
I hope you will join us for this convivial family and friends gathering!