People
---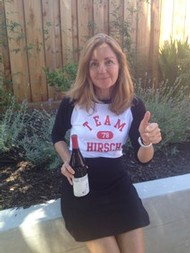 Juliana Chioffi, Director of Sales and Services
Raised in Maine, lived in London, Spain and NY before falling in love with Northern California. Curiosity about wine and vineyards made her abandon her Financial Management Tech career and brought her to Sonoma County, and she hasn't stopped learning since. She delights in connecting wine lovers and explorers with the Hirsch Wines. You can be sure she and the Hirsch team will find every opportunity to enhance your experience as a customer!
Mary Christie, Customer Relations
Mary grew up in Illinois, where her interest in wine began in restaurant dining rooms. As an anthropology major in college, she was captivated by the cultural impacts of wine throughout history. In the following years, Mary progressed through many roles in restaurant management and worked as Wine Director and General Manager at acclaimed restaurants in Chicago, Portland, and San Francisco. Her enthusiasm for learning and experiencing winemaking firsthand lead her to travel through many wine regions worldwide, working with winemakers at every opportunity, ultimately leading her to the Sonoma Coast.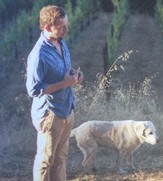 Anthony Filiberti, Winemaker
Anthony Filiberti is a Sonoma County native. Trained as both a viticulturist and a winemaker, he brings a wealth of farming and winemaking knowledge to Hirsch. Anthony's past experience includes time at Rex Hill and Bergstrom Winery in Oregon, a stint at Williams-Selyem, and seven years as winemaker of Knez Winery in Anderson Valley. He is also a partner at Anthill Farms. He believes an intimate knowledge of the vineyard, along with patience and a light hand, are essential to creating great wine.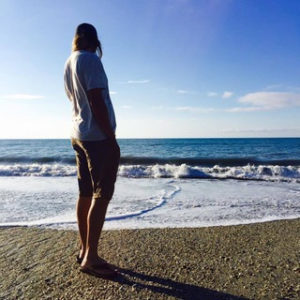 Allen Gorthy, Biodynamics
Allen grew up in the forests of the Pacific Northwest, on the shores of the Columbia river, fostering his love for all things nature. He started his biodynamic practice and understanding of Rudolf Steiner's agriculture course while becoming a certified Shamanic Astrologer. He spent most of his 20's in Eastern Oregon building and repurposing farms using organic and permaculture ideals. Most recently he worked in the Central Otago region of New Zealand at Burn Cottage Vineyards. As biodynamic practitioner for Hirsch Vineyards, he looks to bring balance and the individual identity of this spectacular site to all the beings that inhabit it.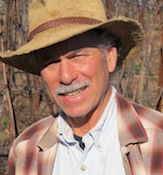 David Hirsch, Owner and Chief Bug
Bought property in 1978; planted Old Vineyard to pinot noir and Riesling in 1980. Quit day job 1987 to develop vineyards: 44 acres planted 1990-1996; 25 acres planted 2002-03. Responsible for reminding everyone ad nauseam our goal always to focus on the site; that important developments are fruits of mistakes made with a serious attitude; and to never forget that we don't know what we don't know.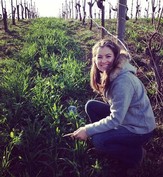 Jasmine Hirsch, General Manager
Born-bred, balmy California; school in gritty Philly; six years biz experience: Prague-Amsterdam-NY. Came home to Hirsch Vineyards to shine her light & spirit on sales, customer relations, plus learn the land, the vines, and the wines. Took over the winery as General Manager in 2015.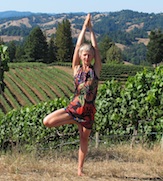 Marie Hirsch, Marketing & Design
Born Czechoslovakia; escaped 1982 to Kansas City; liberated 1988 to Seattle. Architect; lighting designer; jewelry maker; painter; graphic designer; yoga teacher. Responsible for graphic design including packaging; assists in sales and marketing; grape harvest; fruit processing.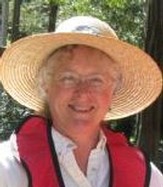 Marcia Joyce, Bookkeeping
Grew up in eastern Washington, moved to the Bay Area for college, worked as a programmer/analyst at Southern Pacific Railroad in San Francisco (back when programming was coding sheets and punch cards). Vacations spent camping and diving on the Sonoma Coast inspired Marcia and her husband to leave the city life and move to 40 acres off the grid in the coastal redwoods. Marcia has been keeping the Hirsch books and enjoying the Hirsch wine since 2005.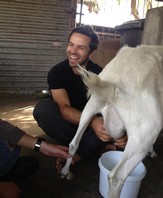 Shane Keck, Assistant Winemaker
A local product, born and raised in Healdsburg, California, ventured to
South Africa for college and Europe to explore. Stints making wine in Sonoma, Napa and Santa Barbara and now finally back home in Sonoma County. Bringer of enthusiasm and positive energy!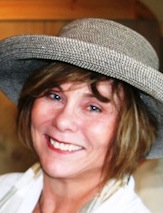 Colleen McCabe, Director of Shipping and Operations
Born, raised and educated in California, Colleen has traveled extensively, while always calling Sonoma County home. Following a successful career in Silicon Valley and San Francisco, she earned her CWP degree from the Wine Immersion Program at the Culinary Institute of America. This led to a career in the wine business, a happy blending of her love of wine with her business skills. Colleen extends the Hirsch commitment to great farming, winemaking and customer service into her work ensuring our wines reach their final destination.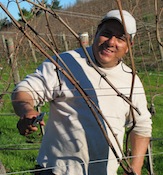 Everardo Robledo, Vineyard Manager
In 1988 Everardo and his brother grafted two acres of Hirsch Old Vineyard riesling over to the Mount Eden clone of pinot noir. He never left. Everardo married Marta, they had four children, and to this day lives on site. He planted/cultivated all 90,000 vines on the 72 acres of Hirsch Vineyards. He is one of eight Robledo brothers who have been important to the development of vineyards and wineries in Napa and Sonoma. Master of viticulture on the extreme Sonoma Coast.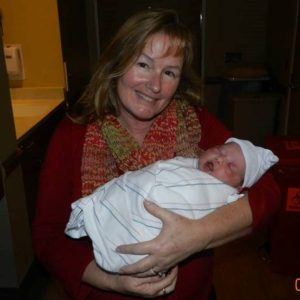 Denise Sanders, Controller
Denise Sanders is a native of Healdsburg, CA and a lifelong Sonoma County resident. She and her husband Jeff (deceased) raised their 3 children in Healdsburg, active in the Westside & Healdsburg community. Denise's past experience includes GM at Gary Farrell Winery, Co-founder / CEO Alysian Wines, GM Westside Winery, Controller Iron Horse Vineyards and most recently GM at Copain Wines. Denise's interests include nature, meditation, SF Giants, and all things kids. Most weekends she is hiking the trails on Fitch Mtn. or along the Bodega Head, or roaming the Russian River with her dog, Meko. Denise is a welcome addition to the Hirsch team, bringing vast financial and operations expertise to ensure admin flows smoothly.